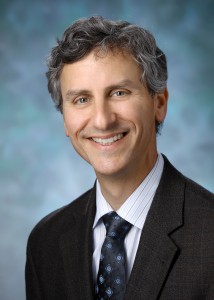 David S. Friedman is the Director of the Dana Center for Preventive Ophthalmology and the Alfred Sommer Professor of Ophthalmology at the Wilmer Eye Institute of Johns Hopkins University School of Medicine and in the Departments of Epidemiology and International Health at Johns Hopkins Bloomberg School of Public Health.  He graduated summa cum laude from Yale College, received his medical degree from Harvard Medical School, and obtained a PhD in epidemiology from Johns Hopkins.  He completed his residency at Wills Eye Hospital and served as a glaucoma fellow with Dr. Harry Quigley.Dr. Friedman is the recipient of clinician scientist awards from the NIH, Research to Prevent Blindness, American Geriatric Society, and the Alcon Research Institute.  Since joining the Wilmer faculty he has had continuous funding from the NIH, as well as numerous other funding organizations.  He co-edited a definitive book on angle-closure glaucoma and has published nearly 150 peer-reviewed articles.  He serves on the editorial boards of the Cochrane Collaboration and the Journal of Glaucoma, and was on the board of Ophthalmology for many years.  He plays a leadership role in the World Glaucoma Association and the American Glaucoma Society.  He has been invited as the Edmund B. Spaeth lecturer in Philadelphia, the Hong Leung Visiting Professor in Singapore, the Mohammed Aziz lecturer at Johns Hopkins and the Richard Ellis lectureship at Wills Eye Hospital.  He also is the Senior Ophthalmologist for Helen Keller International, a large non-profit organization dedicated to alleviating blindness worldwide.
Dr. Friedman is known for his contributions to the study of the mechanisms, epidemiology and prevention of angle-closure glaucoma.  His current research in angle-closure glaucoma includes a definitive clinical trial in South China, where the disease is common.  In addition to his research, Dr. Friedman is listed on Best Doctors as a leading glaucoma specialist.  He is innovative clinically and performs one of the newest glaucoma operations, the Trabectome procedure.  Dr. Friedman also runs the glaucoma fellowship training program and assists residents with their clinics and in the operating room.   His dedication to teaching extends to the medical school where he is a co-director of the Scholarly Concentration program.
Research Interests
Glaucoma
Cataracts
Opthalmology
Recent Representative Publications
Congdon N, Yan X, Friedman DS, Foster PJ, van den Berg TJ, Peng M, Gangwani R, He M. Visual symptoms and retinal straylight after laser peripheral iridotomy: the zhongshan angle-closure prevention trial. Ophthalmology. 2012 Jul;119(7):1375-82. Epub 2012 Mar 14. PMID: 22424576
Ramulu PY, van Landingham SW, Massof RW, Chan ES, Ferrucci L, Friedman DS. Fear of falling and visual field loss from glaucoma. Ophthalmology. 2012 Jul;119(7):1352-8. Epub 2012 Apr 4. PMID: 22480738
Cassard SD, Quigley HA, Gower EW, Friedman DS, Ramulu PY, Jampel HD. Regional variations and trends in the prevalence of diagnosed glaucoma in the medicare population. Ophthalmology. 2012 Jul;119(7):1342-51. Epub 2012 Apr 4. PMID: 22480741
How AC, Baskaran M, Kumar RS, He M, Foster PJ, Lavanya R, Wong HT, Chew PT, Friedman DS, Aung T. Changes in anterior segment morphology after laser peripheral iridotomy: an anterior segment optical coherence tomography study. Ophthalmology. 2012 Jul;119(7):1383-7. Epub 2012 Mar 10. PMID: 22410350
Tan GS, He M, Zhao W, Sakata LM, Li J, Nongpiur ME, Lavanya R, Friedman DS, Aung T. Am J Ophthalmol. Determinants of lens vault and association with narrow angles in patients from Singapore. 2012 Jul;154(1):39-46. Epub 2012 Apr 1. PMID: 22465367
Dave P, Villarreal G Jr, Friedman DS, Kahook MY, Ramulu PY. Ability of Bottle Cap Color to Facilitate Accurate Patient-Physician Communication Regarding Medication Identity in Patients with Glaucoma. Ophthalmology. 2015 Aug 7. pii: S0161-6420(15)00573-4. doi: 10.1016/j.ophtha.2015.06.013. [Epub ahead of print] PubMed PMID: 26260280.
Nguyen AM, Arora KS, Swenor BK, Friedman DS, Ramulu PY. Physical activity restriction in age-related eye disease: a cross-sectional study exploring fear of falling as a potential mediator. BMC Geriatr. 2015 Jun 12;15:64. doi: 10.1186/s12877-015-0062-8. PubMed PMID: 26062727; PubMed Central PMCID: PMC4464712.
Zhao D, Cho J, Kim MH, Friedman DS, Guallar E. Diabetes, fasting glucose, and the risk of glaucoma: a meta-analysis. Ophthalmology. 2015 Jan;122(1):72-8. doi: 10.1016/j.ophtha.2014.07.051. Epub 2014 Oct 3. Review. PubMed PMID: 25283061.
Boland MV, Chang DS, Frazier T, Plyler R, Friedman DS. Electronic monitoring to assess adherence with once-daily glaucoma medications and risk factors for nonadherence: the automated dosing reminder study. JAMA Ophthalmol. 2014 Jul;132(7):838-44. doi: 10.1001/jamaophthalmol.2014.856. PubMed PMID: 24830878.