Glaucoma is the most common cause of irreversible blindness.  We at Wilmer Eye Institute have received funding from the Centers for Disease Control and Prevention (CDC) to develop an innovative glaucoma screening approach to identify glaucoma and other eye diseases among African American and Latino men and women 50 years of age in Baltimore.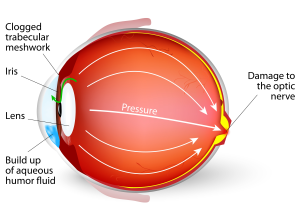 We will carry out screenings in collaboration with local community organizations including churches, non-profit clinics, and community health centers.
At the screening we provide an ophthalmic exam which may include assessment of vision including presenting and best corrected visual acuity (VA), intraocular pressure (IOP), visual fields (VF), and fundus photography to assess the optic disc and macula appearance.
We screen eyes for refractive errors, signs of glaucoma and other eye diseases including AMD, Cataracts, and Diabetic Retinopathy etc.
Patient Benefits:
Free eye screening
Free follow-up appointment at Wilmer Eye Institute (if needed after reviewing screening results)
Free reading glasses at the screening
Free prescription glasses if needed
If you want us to come to your organization for screening, contact us at stopglaucoma@jhu.edu.
Funding Information
Funding Organization: Centers for Disease Control and Prevention
Funding Category: Chronic Disesase Prevention and Health Promotion
FOA Title: IMPROVING ACCESS TO EYE CARE AMONG PERSONS AT HIGH RISK OF GLAUCOMA
Grant Number: U01DP005123-01